MENCAP - Scarborough
What does it do?
Scarborough Mencap
provides support and information to members and their families. This covers a very wide range of subjects. Providing a leaflet on the subject can satisfy some requests for information. More complex problems may require ongoing help on a daily basis for a long period of time. Most of the major support cases involve providing help to people to access the major statutory agencies: - e.g. Health, Education, Social Services, Benefit Agency or other charitable or voluntary bodies.

Mencap also provide domiciliary care for several people with a learning disability to help them to live 'independently' in their own homes.

Mum's Support Group


Each Wednesday between about 10.30 am and 1.00 pm, a support group is run for parents at the Scarborough Mencap Centre at Brookleigh. This is a gathering where Mums (and Dads) can relax and enjoy a cup of coffee and a sandwich along with a chat about any specific or general problems. Sometimes guest speakers are invited to talk about specific issues of interest to parents of children with learning disabilities. Topics have ranged from practical aromatherapy sessions to talks on the benefit system.

Tea-Time Service

On Tuesday, Wednesday Thursday and Friday, we offer a tea service for people with learning disabilities aged from 18 to 65.
This service can be used to bridge over between daytime services and the clubs in the evening. This means that people do not have to go home for tea and parents / carers can have an "extended day" of up to 12 hours.
Service users are brought to Brookleigh using the normal transport that would have taken them home. They have a light meal at around 5 pm and then spend the rest of the time on leisure pursuits of their choice. The service is well attended with over 50 guests on some days.


Leisure Activities

Brookleigh organizes many different activities for members and their families through the year. These include dances, discos, bar-be-cues, trips to the theatre, Christmas parties, outgoing to places of interest, mime workshops, beach trips etc.
Most of the activities are free or heavily subsidized for members with learning disabilities.


Holiday Playschemes


During school holidays, Brookleigh runs several play days for children below school leaving age. We plan activities for young people with learning disabilities and their siblings to attend. These can be very informal days of craft activities or planned outings. We also run a highly structured play scheme offering young people with profound behaviour problems / learning disabilities, a named one to support worker, enabling the young person the opportunity to partake in leisure activities, tailored to their needs.


Clubs

On Tuesday evening, "Gateway" club is held here at Brookleigh. This is a club that organizes various different activities for adults with learning disabilities.
On Friday evenings, we run a disco club where members can dance, play pool or just meet their friends.
Both "Gateway" and Friday nightclubs are well attended with up to 70 people each night.


Brookleigh Daycare Service


Older people with learning disabilities were previously not offered suitable daycare in the Scarborough area. People aged from 40 upwards who had been attending the "Training Centre" or the local "Further Education College" for many years, often needed a quieter lifestyle.
In September 1997, Mencap started a new daycare service for older people with learning disabilities. Funding was received from the "National Lottery Charities Board" to run the service for the first 6 years, though the service is now funded by "Social Services." The service caters for 20 people per day on 4 days per week.
The people attending the service are free to choose their own activities and they are encouraged to go out in small groups to take part in mainstream activities in and around Scarborough. Four paid members of staff and a small number of volunteers provide support.


Flexible Care Scheme

This service provides short periods of daytime / evening care for children and young people, either in their own homes or in the community to give their carers a well - earned break.
We have a large team of support workers providing flexible care for disabled children and young people between the ages of 0 - 18 years. Referral can be made direct to Mencap in some cases but would normally be made through Social Services.


Discoverers

The Discoverers group was set up to provide a dayservice for young adults who do not want to or cannot access a work based service.
The group undertakes arts based project work mainly out in the community culminating in an annual sale of their works of art at a local hotel. The members of the group also receive certificates in recognition of their achievements during the year.
The aim of the group is to develop their self confidence and self esteem to allow them to broaden their range of activities.


Brookleigh Theatre Group

The Theatre Group meets on Thursday evenings and they work towards shows in September and at Christmas. The group sing/mime and dance to a broad range of popular music from shows etc.
Anyone interested in joining the group should contact Chris Forbes at Brookleigh for further information. The group is intended to be fully inclusive and is open to all.
Who it is for?
We work in partnership with people with a learning disability, and all our services support people to live life as they choose.
Where it is available?
Local service (Scarborough).
How to access or apply for it:
For further information call
01723 374819
Classification(s):
Info last updated:
20/04/2017
Provider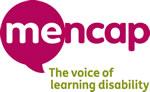 60 Valley Road, Brookleigh, Scarborough, YO11 2JE