Homeshare
Homeshare scheme in Berkshire
What does it do?
BACKGROUND TO HOMESHARING
Simply put, homesharing enables an adult (the Householder) who requires some support to remain living independently in their own home with the support of an individual (Homesharer) in exchange for accommodation. Support is normally approx. 10 hours per week and could include things such as making drinks, cooking, cleaning, shopping, driving, companionship etc but will not include personal care. Both parties benefit from the arrangement, giving and receiving in equal measure.
Homeshare programmes operate in over 9 countries with schemes run in the USA, Australia, Germany, Portugal, Spain, France, Ireland, Italy and the UK. Other countries such as Belgium, Switzerland and Japan are also trialling schemes. Currently in the UK there are schemes running, covering London, the Midlands, East Sussex, Cumbria, Bristol & Bath, Kent and Northern Ireland. We at ategi are now offering a service in Berkshire, for the Windsor & Maidenhead areas. Buckinghamshire Council have also recently approached ategi regarding setting up a Homeshare scheme in their county and discussions are ongoing.
BENEFITS OF HOMESHARING
Homesharing does not just benefit the individuals involved. It also benefits the wider community as a whole.
For communities:
The scheme can help lead people (and their extended families and friends) to forge links with people from different generations, races, and social backgrounds.
Bring peace of mind to scattered families who may struggle to meet all of a relative's support needs whilst still maintaining their employment some distance away.
Homeshare brings people into communities that they otherwise might not be able to live in due to financial or other reasons.
The very act of supporting each other in a Homeshare arrangement can give both parties a sense of value and esteem they may find difficult to find elsewhere, with Householders being able to prolong their active participation in society.
Homeshare enables the Householder to remain in their own home and get the support they need in a relatively informal and inexpensive way - reducing the burden on the state.
Homeshare makes use of housing stock that would otherwise not be available to other members of society.
Benefits of becoming a Householder:
Older people living alone can experience anxiety or isolation, particularly where family and friends cannot provide full time support.
Disabled people who are moving towards independent living may benefit from some help or support from a Homesharer.
People who are caring for a relative, friend or parenting a child in challenging circumstances can feel alone and unsupported in their role.
People with mental or physical ill health may benefit from extra support.
Allows them to maintain their friendships, relationships and community links, possibly gaining new independence and remaining in their own home with safety, dignity and peace of mind.
Homeshare does not feel like a support service, which can be vital for many older people who are very reluctant to see themselves as "service users".
It allows people who need a little support service but who are not eligible for financial help, to save the money they would have had to spend on getting that support to then use it to purchase support at a later date.
More decent meals and some hours of companionship can have a marked positive impact on a person's health, anxiety and sleep.
Who becomes a Homesharer ( either single or as a couple ):
People trying to save up to buy or rent their own place when on limited means or in financial difficulties.
For students needing accommodation near their place of study, including those from overseas.
For people leaving jobs that provided them with housing or who are relocating or moving around frequently.
For people in low paid jobs who work in expensive areas - including essential public service workers.
For people facing a life change such as divorce or bereavement and some women escaping domestic violence.
For people who may face prejudice and discrimination when seeking housing.
For people, usually young women, who for religious reasons do not want to live alone or with people of the opposite sex.
For people with a learning disability who do not want to live alone but could offer a great deal to a Householder.
Who it is for?
Who is it for?
ategi supports adults who are vulnerable because of their learning disability, physical disability or mental health.
Where it is available?
Local service (Windsor and Maidenhead).
How to access or apply for it:
See contact details above
Additional information:
Homeshare originated in the USA with the first programme being set up in 1972, and later spread to the UK in the 1980s. It is estimated that ny 2050 more than one person in five on the planet will be aged 60 or over (United Nation's figures) and a high proportion of those will be living alone, having outlived their spouse and often have their families living miles away. (Homeshare International website).

Homesharing is not only a brilliantly simple idea but also offers a solution to several of society's most pressing needs – care of the elderly, rising housing costs, escalating student numbers etc.
Some thought provoking statistics (taken from the Campaign to End Loneliness website (formed by local, regional and national organisations) include: ·
Loneliness and social isolation are as harmful to our health as smoking 15 cigarettes a day.
In the UK, around one in ten older people admit to being lonely most of the time. If approximately 10% of the population aged over 65 is chronically lonely, this equates to over 860,000 people in England.
Almost 5 million older people say that the television is their main form of company.
17% of older people are in contact with family, friends and neighbours less than once a week and 11% are in contact less than once a month.
Over half (51%) of all people aged 75 and over live alone.
Classification(s):
Info last updated:
02/04/2015
Provider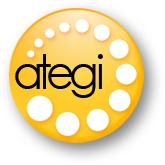 Flynn House, Cardiff Road, Pontypridd, Mid Glamorgan, CF37 5HP